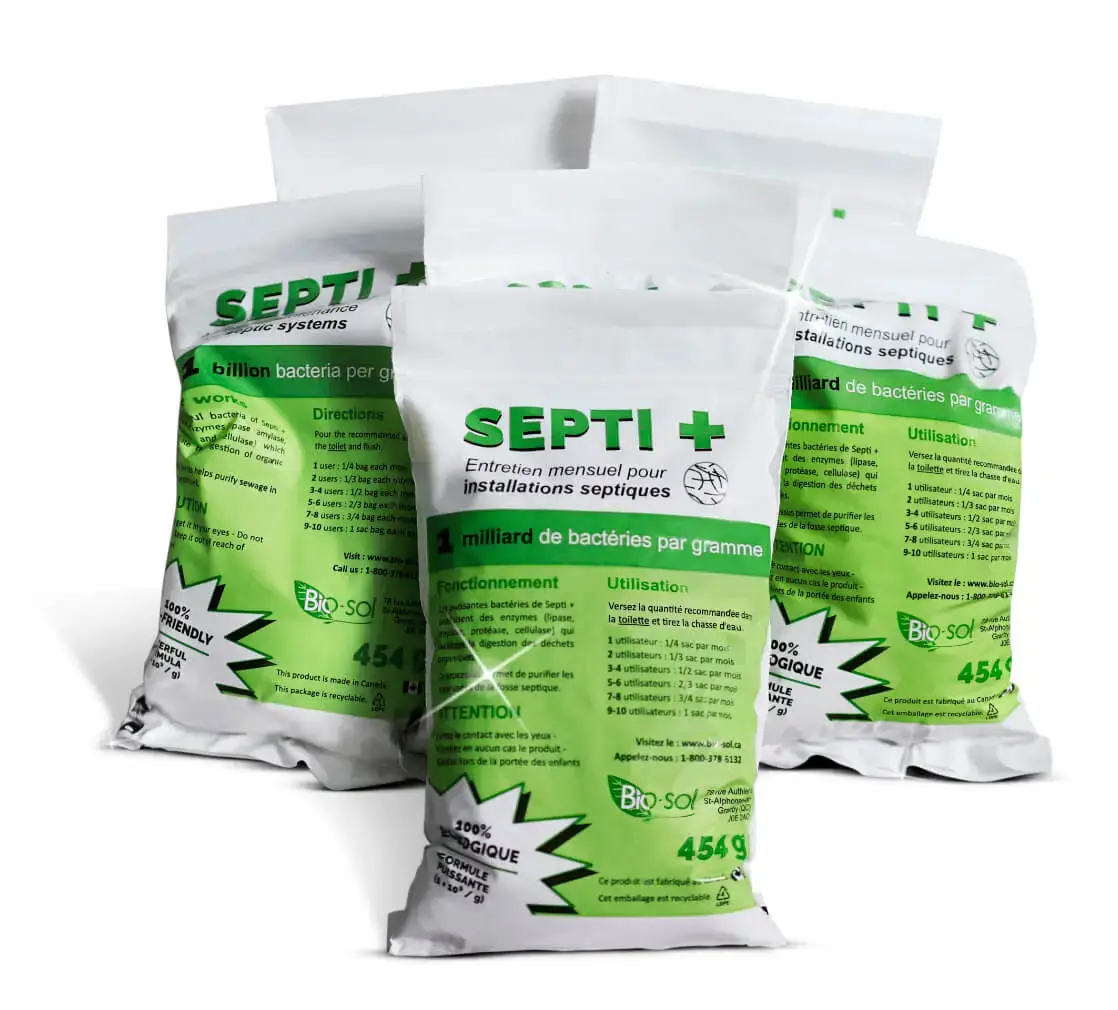 MAINTENANCE PRODUCT: SEPTI +
Don't have septic system problems, but wish you could prevent them? We have a great product for you!
Pour our maintenance product, Septi +, into the toilet every month and flush it.
The bacteria and enzymes it contains break down organic matter and help treat wastewater.
Use the septi +
SAVE MONEY
Affordable solutions that both prevent and fix septic system issues
100% SAFE
Maximum safety ensured using only true biological additives
IT WORKS
Carefully selected, high-performing bacteria and enzymes for optimal results